Jan 27, 2020
Elena Walch is a winery with an essential role in the quality revolution of Alto Adige, Italy.
Alto Adige is in the northeast corner of Italy and has unlimited variety and wines that offer delicate, unique flavor profiles. Located south of the Alps, in the foothills of the Dolomite Mountains (where the ice mummy was found!), vineyards here are planted on steep slopes, river valleys and some warmer plains. The vast differences in microclimates and soils in this sloping terrain make wines that have ample fruit but beautiful acidity that keep them crisp and bright.
In the 1980s and early 1990s a very important figure emerged in
Alto Adige wine: Elena Walch. Her story is unusual – she doesn't come from a wine family or background, nor did she plan to get into wine. But in her job as an architect, fate brought her together with the Walch family and she quickly became the head of the Alto Adige quality revolution, gaining local and international esteem for her efforts around quality and innovation
Now, her daughters, Julia and Karoline Walch, the fifth generation are taking over and today we have Karoline to tell us this amazing story and talk about Alto Adige, the small, gorgeous region in northeast Italy that makes beautiful cool climate wines.
The estate is dedicated to terroir-driven wines.
In this show, Karoline Walch talks with me about Alto Adige and the
Elena Walch story. We discuss:
Traditional grapes, the land, and the unique blend of Austrian, Germanic and Italian culture that exists in Alto Adige


The long history of Walch family and the modern history of Elena, an architect who saw an opportunity to make a big change in the quality and style of Aldo Adige wine, and took it, despite not knowing anything about viticulture or winemaking.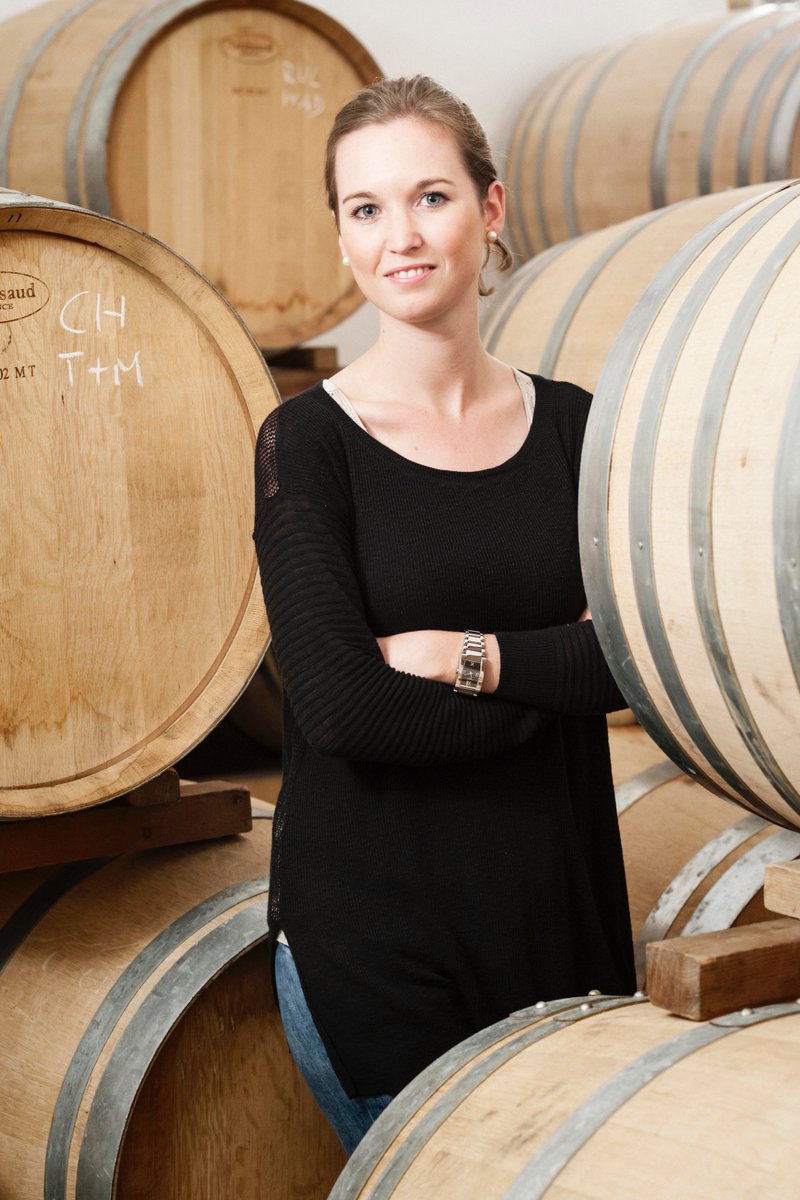 Karoline's and her sister, Giulia's, path to taking over Elena Walch and how they plan to move forward.
The wines! We discuss grapes from Gewürztraminer to Pinot Blanc to Pinot Grigio, and then reds like Schiava and Lagrein.

Karoline gives us detail on Vigna Castel Ringberg in Caldaro and Vigna Kastelaz in Tramin, as well as their Grand Cuvee white, In the Clouds
Thanks to Wine2Wine Verona for inviting me to speak and for allowing me the opportunity to meet Karoline Walch and share this show with all of you!
Don't forget to order your Wine For Normal People book today!!
_______________________________
Thanks to our sponsors this week:
Thanks to YOU! The podcast supporters on Patreon, who are helping us to make the podcast possible and who we give goodies in return for their help! Check it out today:
https://www.patreon.com/winefornormalpeople
And to sign up for classes, please go to www.winefornormalpeople.com/classes!
Visit: www.wineaccess.com/normal and for a limited time get $20 off your first order of $50 or more!
I'm so excited to introduce Wine Access to you. Wine Access is a web site that has exclusive wines that overdeliver for the price (of which they have a range).
They offer top quality wines by selecting diverse, interesting, quality bottles you may not have access to at local shops.


Wine Access provides extensive tasting notes, stories about the wine and a really cool bottle hanger with pairings, flavor profile, and serving temps.


Wines are warehoused in perfect conditions and shipped in temperature safe packs. Satisfaction is guaranteed!
Check it out today! www.wineaccess.com/normal